Mcleodganj is one of the most sought after Himalayan destinations for backpackers as well as families. The hill station has an old world charm with its natural beauty and age old buildings. And while a lot of Mcleodganj Restaurants have sprouted up recently due to commercialization, it's difficult to distinguish the good ones from the tourist traps. 
While the majority of restaurants in this list involve Tibetan cuisines, we found a lot of them offering various Asian and European cuisines as well. Therefore, we have curated this little list of restaurants in Mcleodganj that you need to try at least once during your trip.
Please note that these are the places that we visited and liked the most from our recent trip to Mcleodganj. If we missed any, feel free to add them to the list!
This article contains affiliate links. This means that we earn a small commission for purchases made through these links at no extra cost to you. Kindly read our full disclosure and privacy policy for more details.
Mcleodganj Restaurants : Jimmy's Italian Kitchen
Cuisine: Italian, Desserts, Coffee
Cost for Two: Rs. 800 without Alcohol
Recommended Dishes: Peri peri pizza, Cappuccino, Chocolate Mouse
Jimmy's Italian kitchen is the most popular restaurant in Mcleodganj, and for good reason! The ambience, the the décor, the views and the food!
As the name suggests, it mainly serves only Italian fare but in the morning, you can get a pretty amazing English Breakfast as well!
Mcleodganj Restaurants : Nick's Italian kitchen
Cuisine: Italian, Desserts, Tibetan
Cost for Two: Rs. 600
Recommended Dishes: Ravioli, Pie
Nick's Italian Kitchen is a more budget friendly option when it comes to great Italian food in Mcleodganj. They also have a beautiful open terrace overlooking the mountains that just adds to the setting. It also has a good collection of books you can read while enjoying your coffee.
Mcleodganj Restaurants : Lung Ta Japanese Restaurant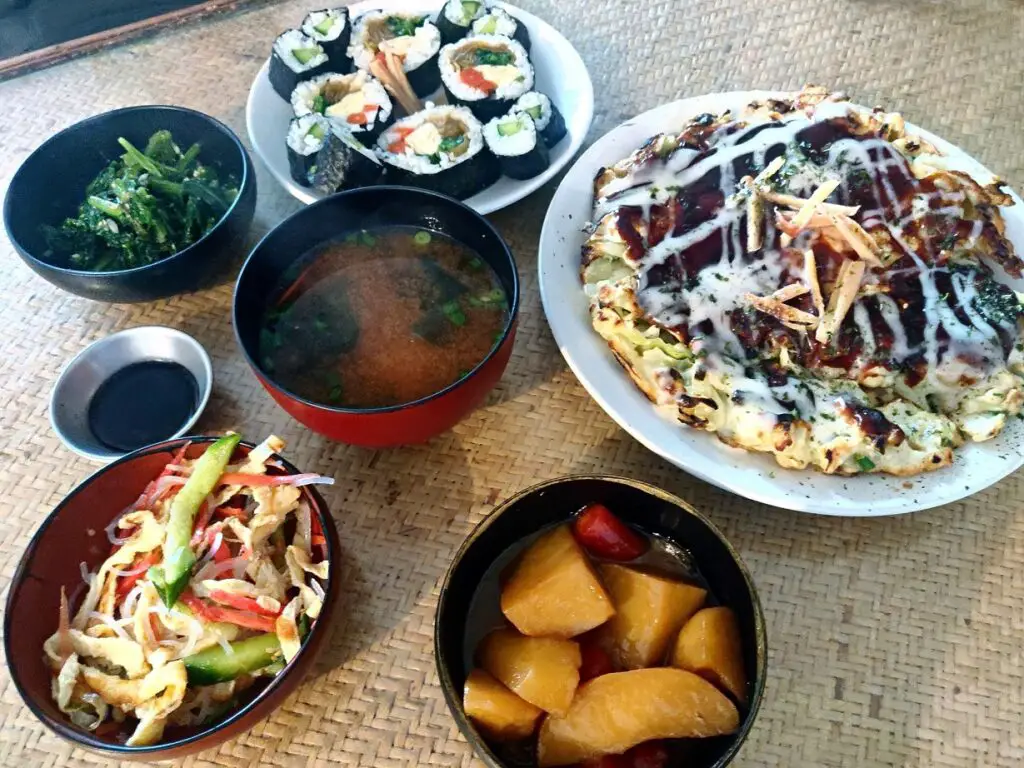 Cuisine: Japanese
Cost for Two: Rs. 400
Recommended Dishes: Sushi, Okonomiyaki
Authentic Japanese cuisine is in general a rarity in India. So, when we came across this little restaurant in Mcleodganj, we were pleasantly surprised. The taste does need a little getting used to as the food is not "Indianized". They have a different set menu everyday and we recommend going on Tuesdays and Fridays as those are "Sushi Days".
Mcleodganj Restaurants : Crepe Pancake Hut
Cuisine: Breakfast, Desserts
Cost for Two: Rs. 400 with coffee
Recommended Dishes: Shakshuka, Crepes, Almond Milk Smoothies
A small family run establishment (like most of the restaurants in Mcleodganj), this cafe is a little hard to find. The place makes amazing Shakshuka, an egg dish that you shall absolutely love. The service is a little slow, so make sure you go there when you have some leisure time available.
Mcleodganj Restaurants : Jimmy's Asian Kitchen
Cuisine: Asian, Chinese, Burmese, Tibetan, Vietnamese
Cost for Two: Rs. 1,000 
Recommended Dishes: Khow Suey, Dumplings, Maki rolls
Jimmy's Asian kitchen is the most sought after Mcleodganj restaurant that serves cuisine from almost all Asian countries. You can get Burmese Khow Suey, Chinese Dumplings, Vietnamese Pho, Singaporean Laksa, Tibetan momos, you name the dish you shall find it on the menu! The seating is in a beautiful patio garden giving it a Japanese zen garden vibes.
Mcleodganj Restaurants : Sarang Café
Cuisine: Korean
Cost for Two: Rs. 800
Recommended Dishes: Bibimbap, Kimbap, Korean Corndog
Located just opposite Jimmy's Asian Kitchen, is Sarang Café. While the selection of cuisines is not as vast as its front door neighbor, this unique Mcleodganj restaurant serves one of the best Bibimbap i have tried in my life. The overall cost of food is pretty reasonable considering the quality and the ambience is great with outdoor seating and dim lights.
Mcleodganj Restaurants : Tibet Kitchen
Cuisine: Tibetan
Cost for Two: Rs. 700
Recommended Dishes: Tibetan Thali, Thukpa, Momos
This apparently small looking restaurant in Mcleodganj is actually spread across three floors near the main square. While the restaurant has become multi cuisine over the years its main offering, as the name suggests, is Tibetan.
They've come up with a pretty good solution in the form of Tibetan Thali, if you wish to try different dishes without having to buy everything individually.
Mcleodganj Restaurants : Peace Coffee House
Cuisine: Coffee, Breakfast
Cost for Two: Rs. 400 with coffee
Recommended Dishes: All the omelet options and all the coffee options
Peace Coffee house was a place that we just happened to bump in to because everything else was closed early in the morning. 
The place in Mcleodganj square serves probably the best coffee in town and the omelets here are second to none. It also serves pancakes and waffles and muesli but we recommend you to stick to the mix or spinach cheese omelets.
The staff is super friendly and professional and the cafe has an amazing balcony where you can sit and enjoy the views of the valley as you sip your coffee.
Mcleodganj Restaurants : Four Seasons Café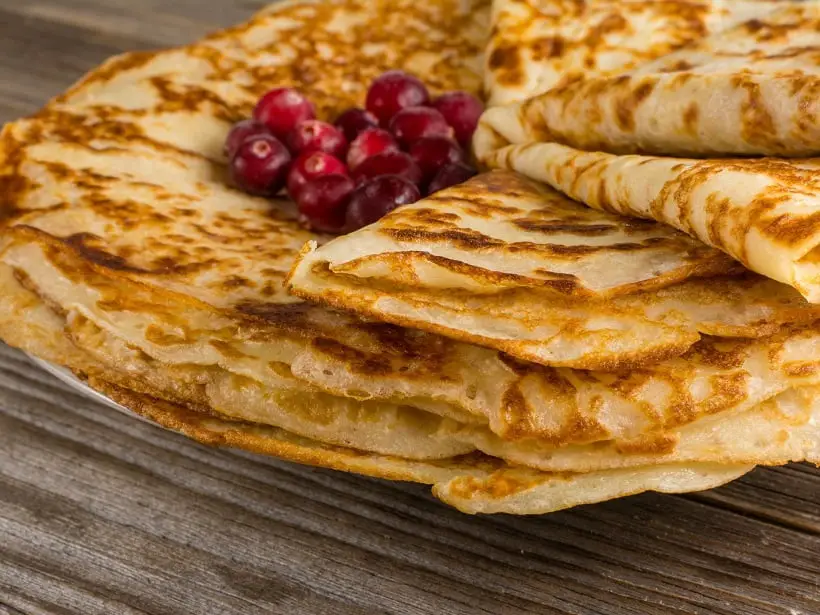 Cuisine: Tibetan, Pancakes, Coffee
Cost for Two: Rs. 400
Recommended Dishes: Momos, Thentuk, Thukpa
This quaint little family run cafe in Mcleodganj is situated in the middle of the market. 
Everything is prepared fresh and tastes delicious. This Mcleodganj restaurant serves amazing Tibetan fare but is also one of the go-to places for having pancakes and coffee in the morning. The place is small and can accommodate no more than 25 people. Hence, make a prior reservation if you're a big group.
Mcleodganj Restaurants : Takhyil Peace Café
Cuisine: Tibetan Fusion
Cost for Two: Rs. 300
Recommended Dishes: Thentuk, Cheese Thukpa
This little family run cafe in Mcleodganj has the warmest hospitality as the owner himself comes to take your order and even makes recommendations if you're confused by the plethora of options. The portions are large which intern brings down the cost. Highly recommended.
Mcleodganj Restaurants : Moon Peak Deli
Cuisine: Himachali, Breakfast
Cost for Two: Rs. 700
Recommended Dishes: Himachali Thali, Curries, Breads, Carrot Cake
If you're looking for some Himachali food after all the multiple cuisines you have tried in the many restaurants of Mcleodganj, Moon Peak Deli is the place. You can check out their website here.
We're vegetarians but our meat-eating friends absolutely loved the different curries that the place offers. The staff is polite and the price is reasonable.
This was our list of our most favorite restaurants in Mcleodganj. Did we miss any? Let us know in the comments or drop us a DM on our Instagram handle – @worldwidewander_org!